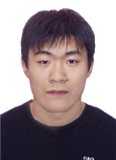 Assoc. Prof. Ruhui Ma, IEEE Member
Doctoral Supervisor of the Computer Department , Shanghai Jiao Tong University
Research area:
Artificial Intelligence, Computer Vision, Cloud Computing
Dr. Ruhui Ma is an associate professor and doctoral supervisor of the computer department of Shanghai Jiao Tong University. He is a CCF member and an IEEE member. He is the deputy director of the State Key Laboratory Cultivation Base jointly built by provinces and ministries, Shanghai Key Laboratory of Scalable Computing and Systems, and Shanghai Cloud Computing Joint Laboratory.
Dr. Ma is an expert in evaluating the National Natural Science Foundation of China and Shanghai Economic and Information Technology Commission. He has won the first prize for technological invention in Shanghai and the third prize for scientific and technological progress in Jiangsu Province. He presided over 15 projects, including two National Natural Science Funds, one critical project in Shanghai, one high-tech field project of Scientific and Technological Innovation Action in Shanghai. He also participated in two national key R&D projects.
His main research directions are artificial intelligence, computer vision, intelligent manufacturing, medical-industrial intersection, cloud computing system, cloud security, intelligent system, and so on. He has published more than 50 SCI/EI indexed papers in top international conferences and journals in the computer field, including AAAI, ICCV, ACM MM, TPDS, TDSC, TBD, TCC, TETC, JCST, JSA, ICSM, ICPP. He also has 27 authorized invention patents, including 4 US patents. He instructed students to win the second prize of the National Mathematical Modeling Competition and the first prize of the Shanghai Mathematical Modeling Competition.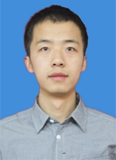 Assoc. Prof. Chuanjun Zhao

School of Information, Shanxi University of Finance and Economics
Research area:
Data Mining, Artificial Intelligence, Natural Language Processing
Chuanjun Zhao is an associate professor at the Shanxi University of Finance and Economics, a master tutor for computer application technology, and a member of the affective computing professional committee of the Chinese Information Society of China. He received Ph.D degree of systems engineering from Shanxi University. His main research interests are data mining and natural language processing. He has published many papers in journals such as Information Science, Computer Speech and Language, Knowledge-based Systems, Computer Research and Development, and Journal of Software. His research is supported by the national natural science foundation of China, Shanxi application basic research plan, scientific and technological innovation programs of higher education institutions in Shanxi.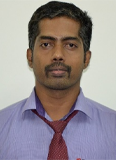 Prof. KANNIMUTHU SUBRAMANIAN
Head-Center of Excellence in Algorithms, Computer Science and Engineering, Karpagam College of Engineering (Autonomous), Coimbatore, Anna University-Chennai, India
Research area:
Artificial Intelligence, Industry Data Science, Blockchain, Machine Learning & Data Mining
Kannimuthu Subramanian is currently working as Professor in the Department of Computer Science and Engineering at Karpagam College of Engineering, Coimbatore, Tamil Nadu, India. He is also an In-Charge for the Center of Excellence in Algorithms. He is an IBM Certified Cybersecurity Analyst. He did PhD in Computer Science and Engineering at Anna University, Chennai. He did his M.E (CSE) and B.Tech (IT) at Anna University, Chennai. He has more than 15 years of teaching and industrial experience. He is the recognized supervisor of Anna University, Chennai. Two PhD candidate is completed their research under his guidance. He is now guiding 7 PhD Research Scholars. He has published 50 research articles in various International Journals. He published 1 book on "Artificial Intelligence" and 3 Book Chapters (Scopus Indexed). He is acting as mentor / consultant for DeepLearning.AI, Hubino, MaxByte Technologies and Dhanvi Info Tech, Coimbatore. He is the expert member for AICTE Student learning Assessment Project (ASLAP). He has presented a number of papers in various National and International conferences. He has visited more than 75 Engineering colleges and delivered more than 125 Guest Lectures on various topics. He is the reviewer for 35 Journals and 3 Books. He has successfully completed the consultancy project through Industry-Institute Interaction for ZF Wind Power Antwerpen Ltd., Belgium. He has received funds from CSIR, DRDO and ISRO to conduct workshops and seminars. He has completed more than 610 Certifications (41 Specializations and 4 Professional Certifications) in Coursera, Hackerrank and NPTEL on various domains. He has guided a number of research-oriented as well as application-oriented projects organized by well-known companies like IBM. He is actively involving in setting up lab for Cloud Computing, Big Data Analytics, Open-Source Software, Internet Technologies etc., His research interests include Artificial Intelligence, Data Structures and Algorithms, Machine Learning, Big Data Analytics, Virtual Reality & Blockchain. One of his research works is incorporated SPMF Open-Source Data Mining Tool. Source: http://www.philippe-fournier-viger.com/spmf/index.php?link=algorithms.php. He Conferred Second Best Team in NLP Challenge as part of FIRE 2019 conference. He secured first Position in NLP Challenge as part of FIRE 2018 Conference.